WELCOME TO THE HORIZON CHRISTIAN CHURCH WEBSITE!
Enjoy our Sunday Service at 10:30am, at 1586 Annapolis Rd., in Odenton, MD.
We're delighted that you have visited our website today! We pray that through our ministry you will have a more intimate relationship with God through Jesus Christ. Our Focus is that "It's All About Him, Jesus Christ!" We want to "Know Him More, So We Can Show Him More!"
If you are looking for a ministry flowing in the spirit of excellence, full of the love of God and the anointed teaching of God's Word then Come and Grow with Us!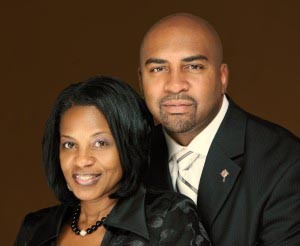 God Bless You and we hope to see you soon,
Pastor Marco and First Lady Chanel Styles